You Know You Are Pregnant When…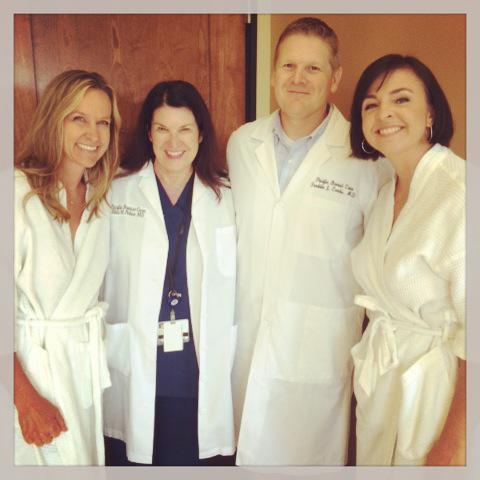 Check out this comical wise new read from Kate Casey. A hands-on mother of three, with a fourth baby on the way.
Having been pregnant three times myself and taking care of thousands of pregnant women – these words of humor and wisdom ring true.
I think this would be a great read for any pregnant mom to-be. It is nice to realize we are not alone!
You go to Costco for a new refrigerator but leave with two pizzas.
-Danielle D., Ventura, CA
You hug the toliet more than you hug your husband. 
-Samantha S., Laguna Niguel, CA
You get to pee, and you already did.
-Erica M., Stow, MA
You start checking out strollers on the street like you used to check out hot guys. 
-Braunwyn B., Miami, FL
You are walking down the street and can smell the perfume of people in their cars driving by. 
-Megan J., Middlebury, VT
You save your best outfit/undies for OB appointment day.
-Natalie G., New York, NY
You show up for a 6:00am workout with evidence of the powdered donuts you just shoveled in your face. 
-Christine B. Palmyra, PA
You need a nap to prep for bedtime.
-Gwen G., Grosse Pointe, MI
You want to physically assault the person that asked if you were having triplets. 
-Kelsey W., Newport Coast, CA